Our team is comprised of experienced learning experts, developers, illustrators, game designers, and marketers who are all passionate about leveraging technology and interface design to create new and innovative opportunities for helping children learn to read. For general inquiries, feel free to email us or reach out to us on Facebook or Twitter!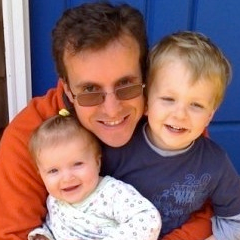 Scott White, Founder
Scott has over a decade of experience leading applied research and development efforts in many different industries, including social media analytics, content discovery, fraud detection, financial analytics, and military defense. He has worked for both Fortune 500 companies like Amazon.com and early stage startups. He has two small children that inspired him to devote himself to helping kids achieve their full potential. He holds a graduate degree in Computer Science from UC Irvine and bachelor degrees in Applied Math and Computer Science from UC San Diego.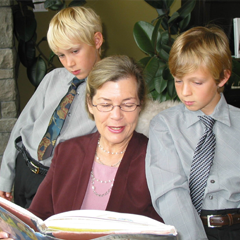 Jeanne Voelker
Jeanne Voelker has been teaching children how to read for more than twenty-seven years. Through her program, Reading Before School, she has helped countless children, including some suffering from physical and learning disabilities, build a strong reading foundation. Many of her students have gone on to earn degrees and advanced degrees from major universities around the country. She has a BA in English literature and composition from the University of Washington and has published several short stories.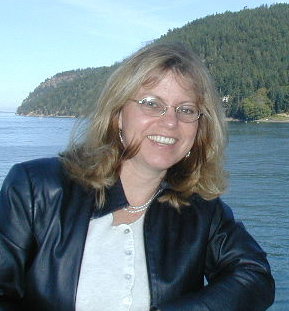 Carol Snider
Carol has over 25 years of experience in the production of educational media products, from content development to educational consulting to project management. She began her career as one of the original five members of Disney Interactive and went on to develop early learning products for such companies as Edmark, McGraw-Hill, Microsoft, Educational Insights, KidsLaunch, and KnowWonder. Carol has a bachelor's degree in Developmental Psychology from the University of California at Santa Barbara and a master's degree in Educational Media from Stanford University.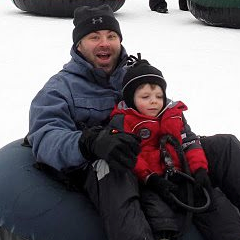 Aaron Jasinski
Aaron has nearly a decade of experience working as a game interface designer and artist for a wide range of clients, including Microsoft, LeapFrog, and Oberon Games. His art work has been exhibited internationally and he has illustrated several published children's books. He is also an accomplished musician and enjoys creating electronic music. He has a Bachelors in Fine Arts from Brigham Young University and currently resides near Seattle, Washington with his wife and 4 children.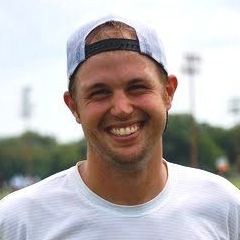 Matthew Stephens
Matthew has almost a decade of experience in designing user interfaces. He is the Co-Founder of deviantART.com, the largest online art gallery and community of artists. He comes from a family of teachers and has long been teaching artists and designers the tools of the trade. He has a BA in Emergent Media from University of Texas and lives in Austin, Texas.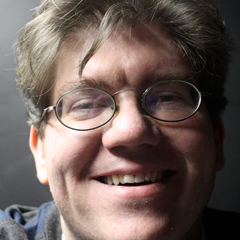 Scott Little
Scott is a children's illustrator and teaches art classes at local libraries and schools around Chicago. He has written and illustrated his own children's book and enjoys educating and inspiring children through his illustrations. He graduated from the American Academy of Arts in Chicago, Illinois.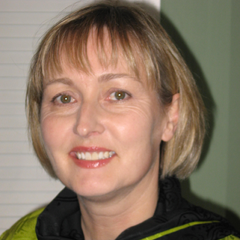 Jane Klausen
Jane has more than 10 years of marketing and management experience working for established high-tech companies, start-ups and non-profit organizations. She taught Danish for a number of years and is passionate about her son growing up in a bi-lingual home learning to speak and read Danish as well as English. She has a B.A. in Business Administration from the University of Washington.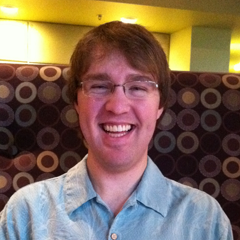 Teddy Newell
Teddy is a recent graduate in Electrical Engineering from the University of Washington. He has written over 8 apps for the Apple App Store, one of which was mentioned in The New York Times. Growing up in a family of elementary schoolteachers, Teddy recognizes the importance of literacy for all children.
Key Advisors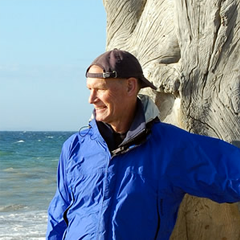 Eric Carlson
Eric Carlson has a broad background in interactive development and design for learning. He has been a curator and exhibit developer for major museums and interpretive facilities. He has created online learning applications for adults. He has also taught human factors and design courses at the college level. Eric's mother was an educator, involved with early childhood education and she kindled his lifelong passion for reading. Eric holds graduate degrees from the University of Washington and Yale University.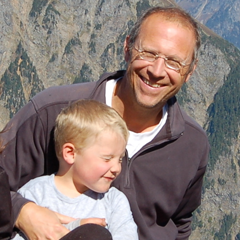 Peter Gruman
Peter Gruman has over 20 years of legal, corporate and business development experience, and since 1993 has been focused on working with and for emerging technology companies. As a founder, early hire, investor, or part of the management team, he has been active in all facets of business growth. He has a B.A. from Carleton College, an M.S. from the University of Massachusetts, and a J.D. from Syracuse University, and is a father and spouse in a Bellingham, Washington house full of enthusiastic readers.